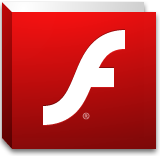 New Flash Player is released by Adobe.
This flash player include these awesome features
Concurrency (ActionScript workers)
Create more responsive content by offloading tasks (high-latency operations and long-running computations) to background "workers" that run concurrently to leverage more machine resources.
Webcam support for StageVideo
Utilize GPU acceleration to render webcam video streams with better performance.
Stage 3D accelerated graphics rendering
Explore a new architecture for high-performance 2D/3D GPU hardware accelerated graphics rendering by Adobe, which provides low-level Stage3D APIs for advanced rendering in apps.
Native 64-bit support
Flash Player can now take advantage of native support for 64-bit operating systems and 64-bit web browsers on Linux®, Mac OS, and Windows®.
You can download it here..
Adobe Flash Player 11 download
You Should Also Check Out This Post:
More Active Posts: